Sealed within the bottles of Ken's salad dressings are over sixty distinctive flavors and personalities. Neal Hughlett and I created a campaign all about capturing those unique characters and tastes when those caps come off. A client pitch that has yet to be realized – this Ken's campaign went into testing as a way to disrupt the competition and help re-position Ken's as a purveyor of distinctive flavors and personalities in its dressings.
Each 15-second spot features a different Ken's dressing. Our team's proposal would collaborate with different artists to create fun, memorable videos that reflect the unique flavor profile(s) of each featured dressing.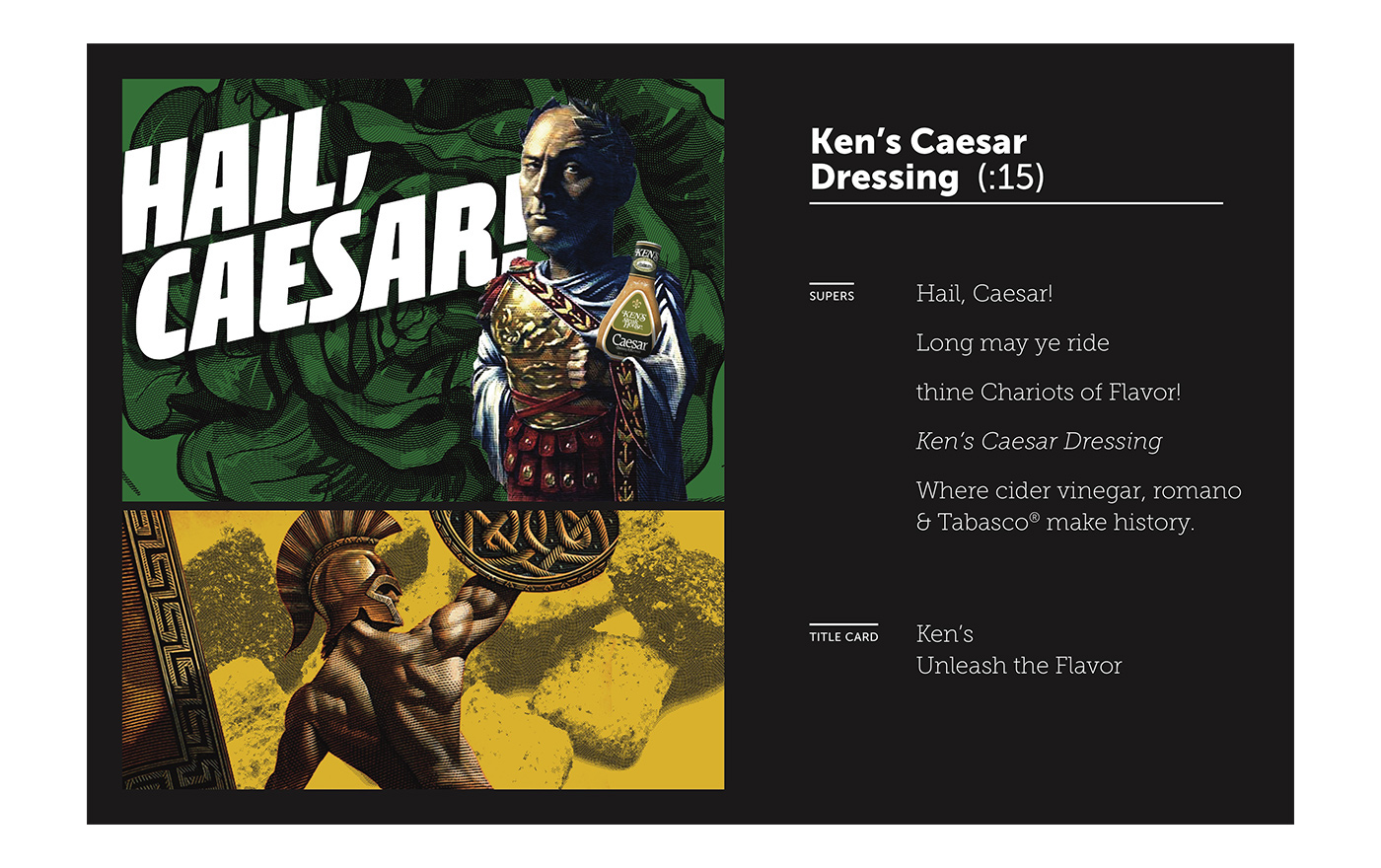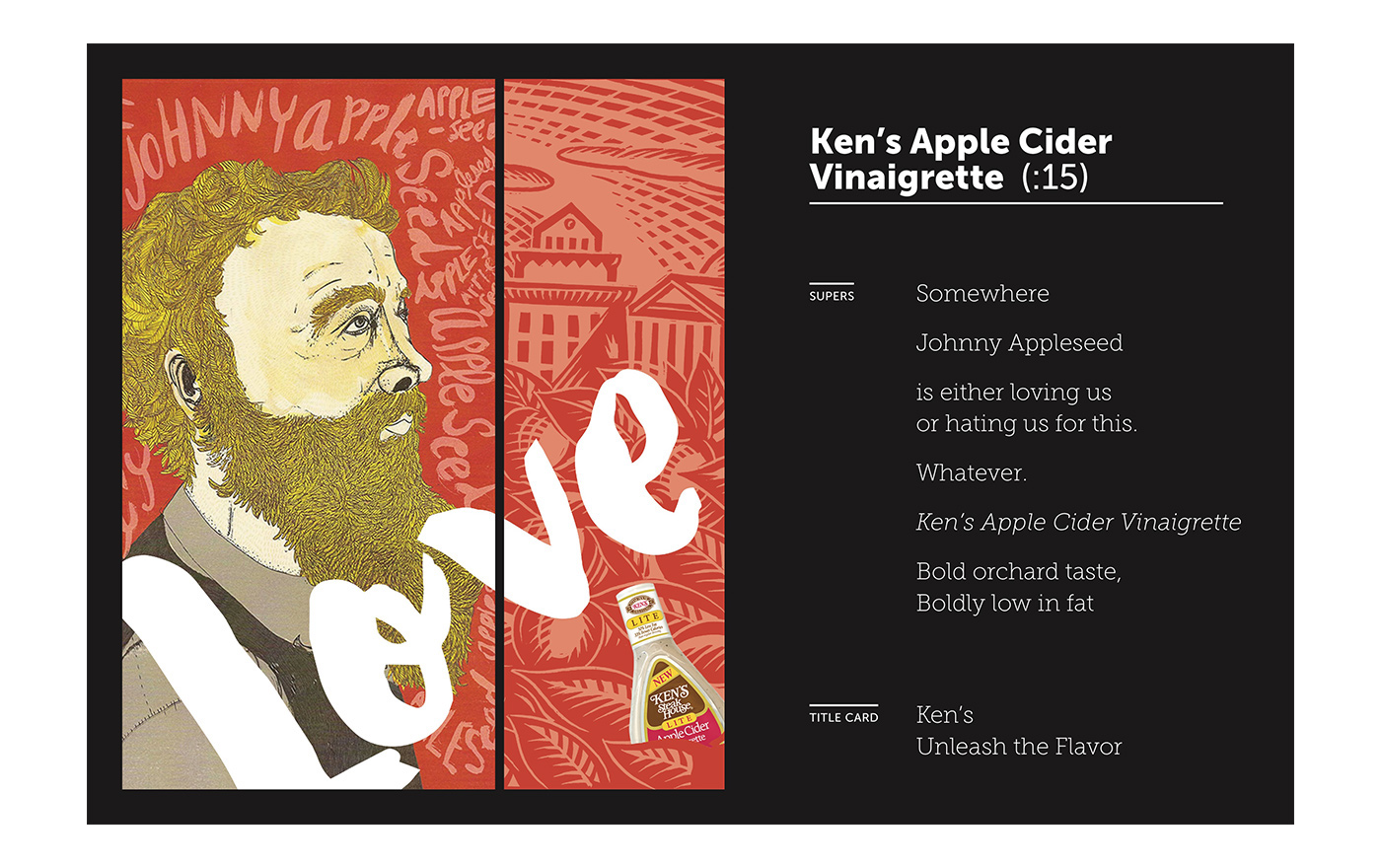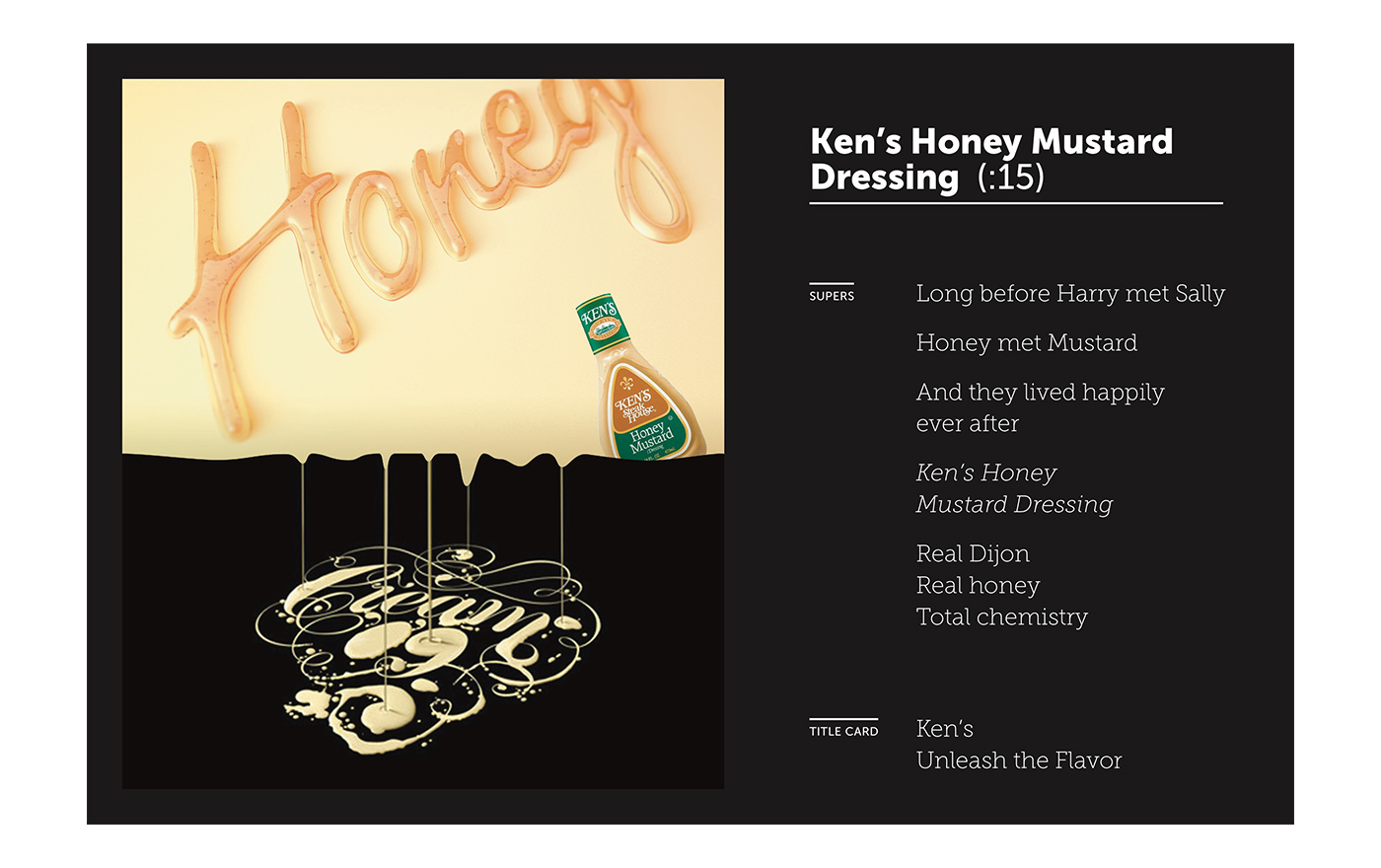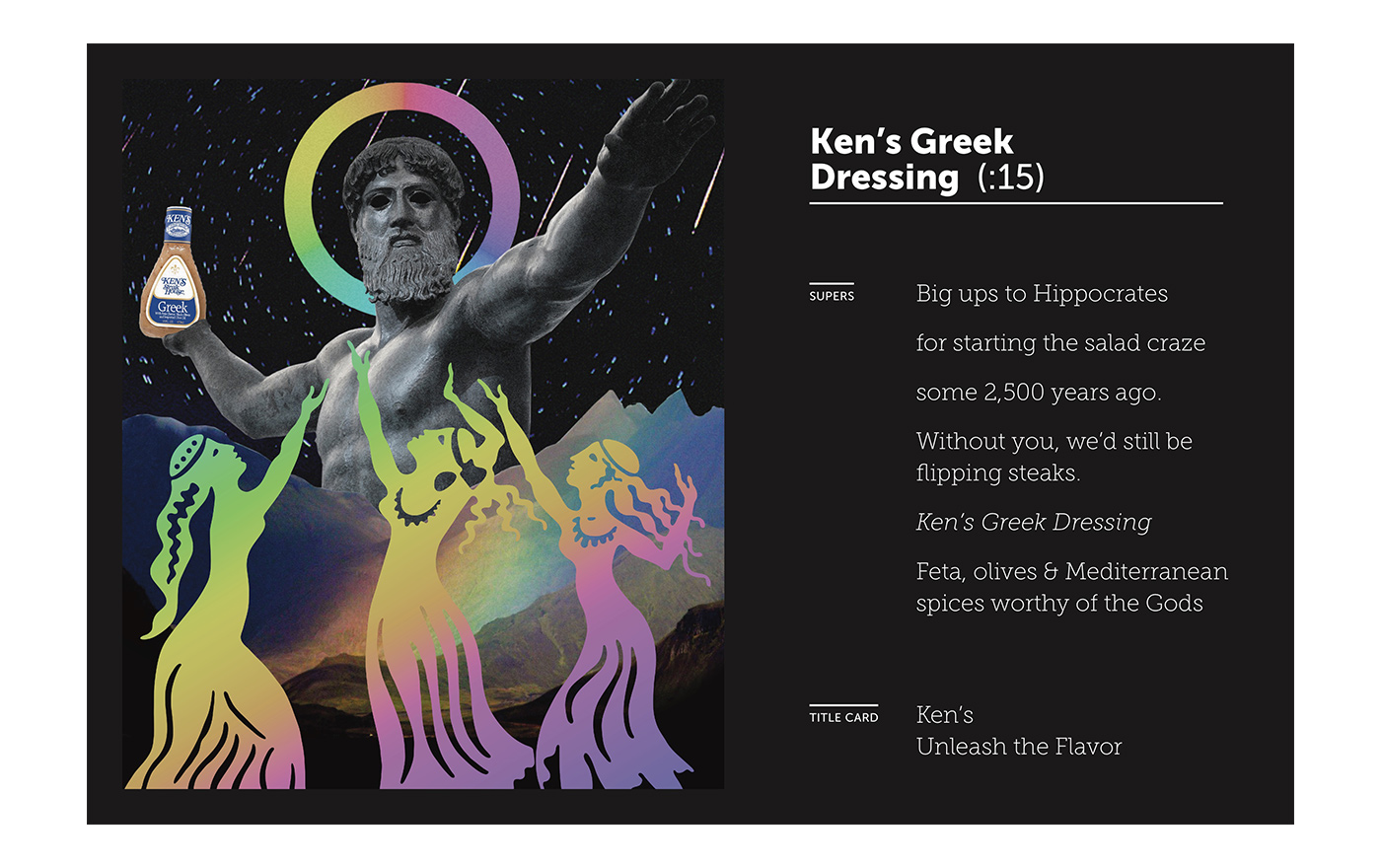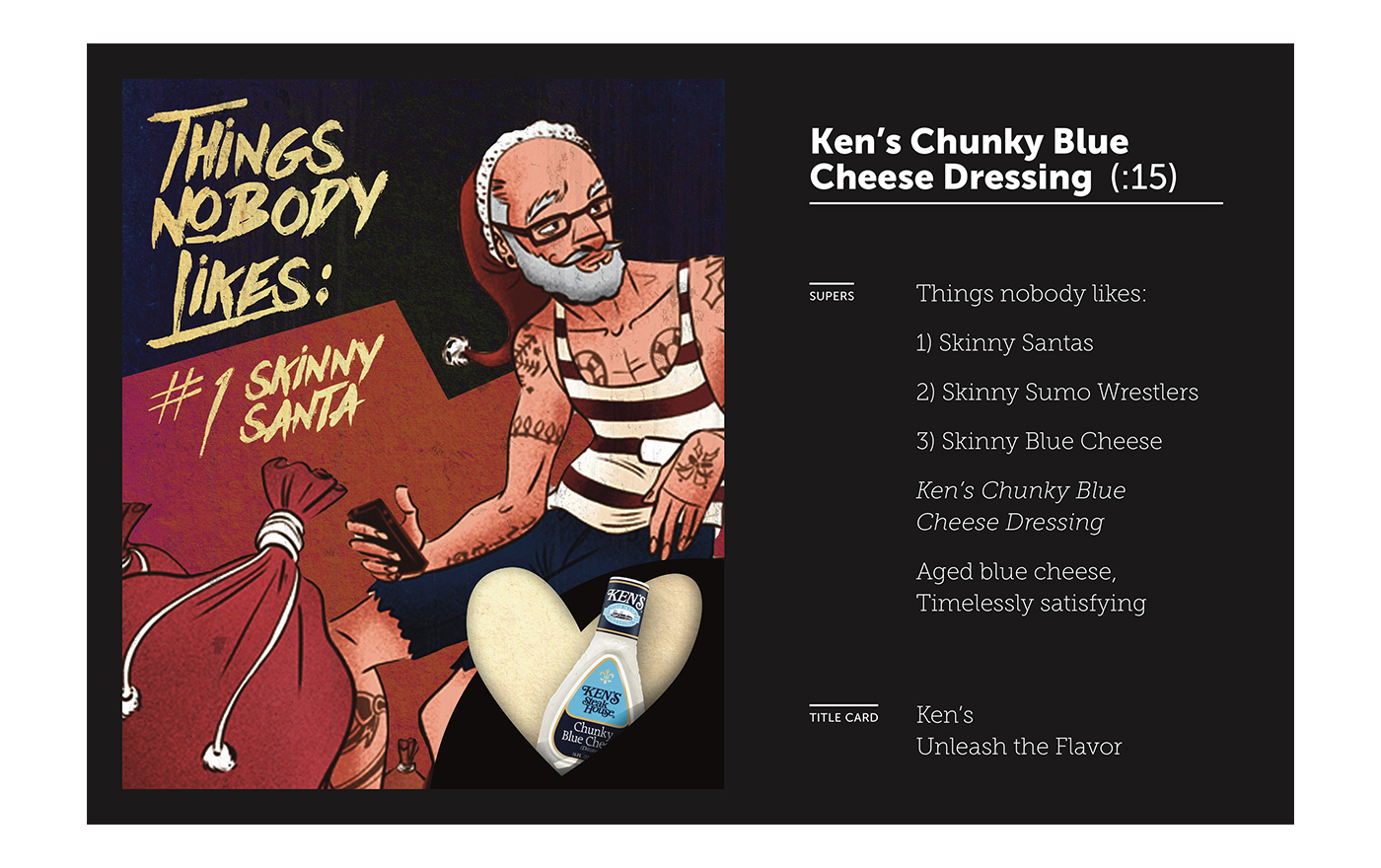 A Vast Range Of Channels = Vast Exposure 
One of the beauties of using short-form videos and still visuals is that they are ideally suited to a multitude of platforms and devices. As such, our team can target our messaging to current and potential consumers at various times of, day on whatever mediums and social media networks they utilize.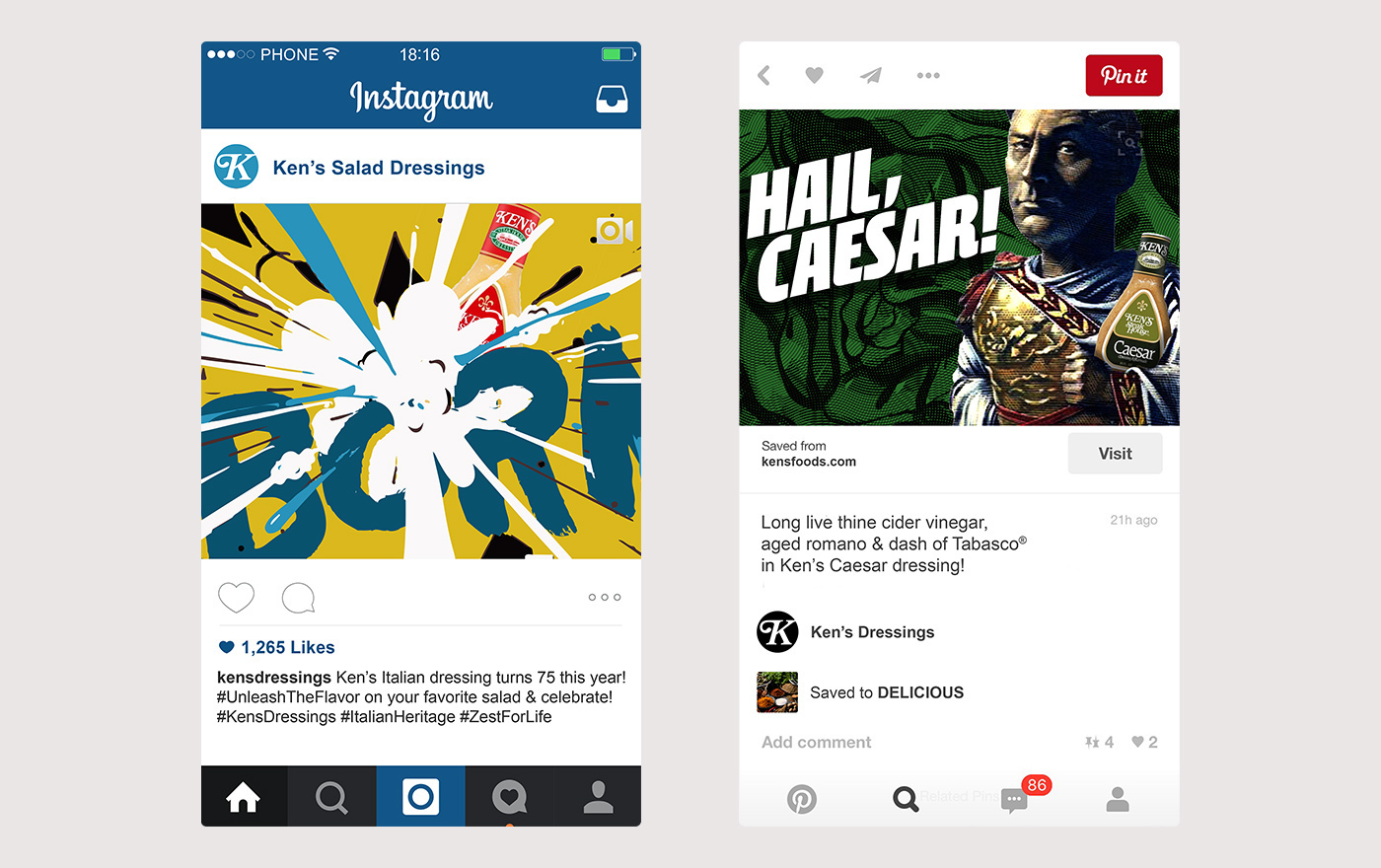 Create Portfolios of Flavor 
To help expand the "campaignability" of each Ken's flavor, we would use assets from our animated videos to create print ads that are dynamic and memorable.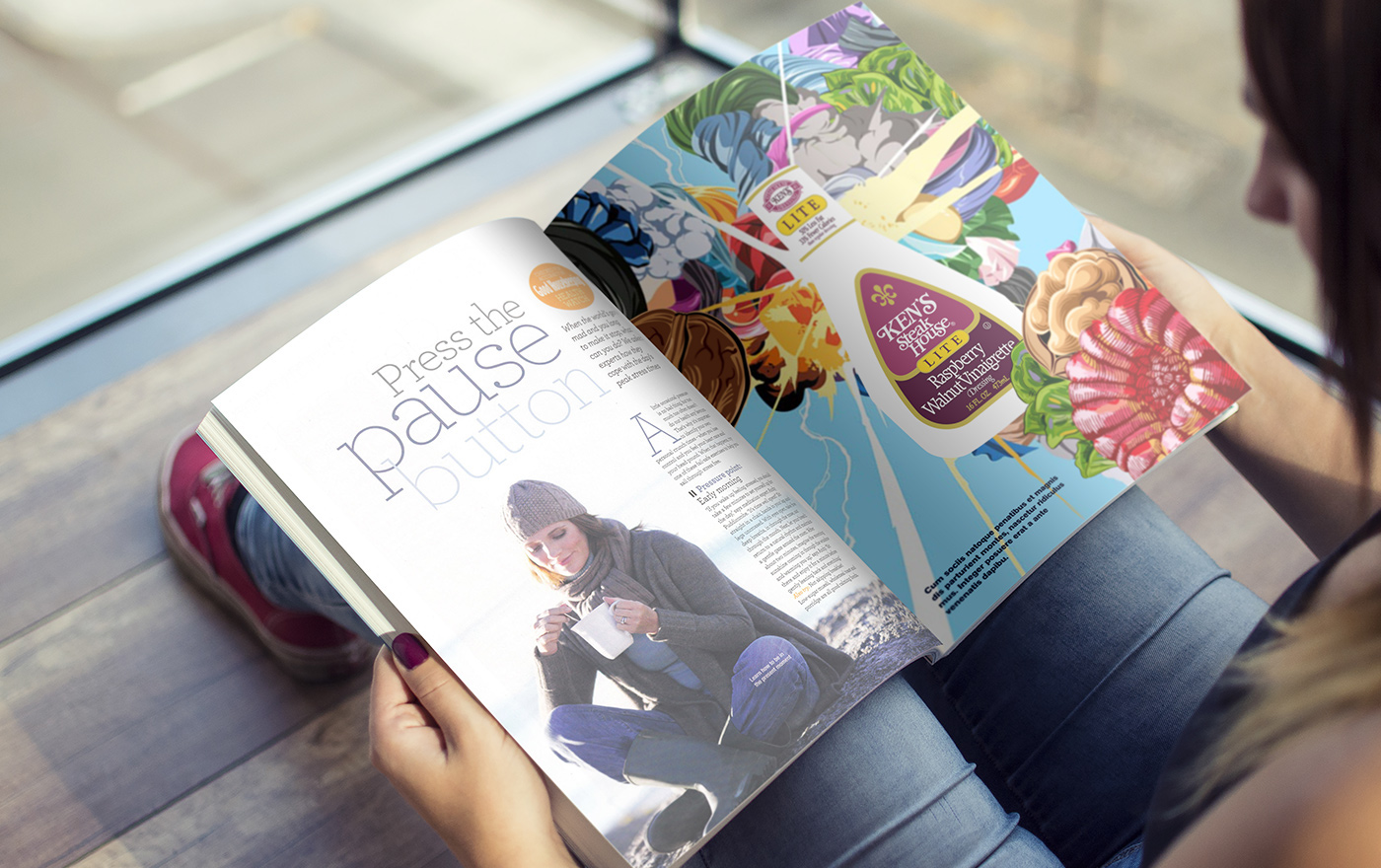 Floors as Our Canvas 
Our team proposes to enliven supermarket aisles with vivid artwork from the campaign and visually "lead" store customers straight to the shelves displaying Ken's dressings.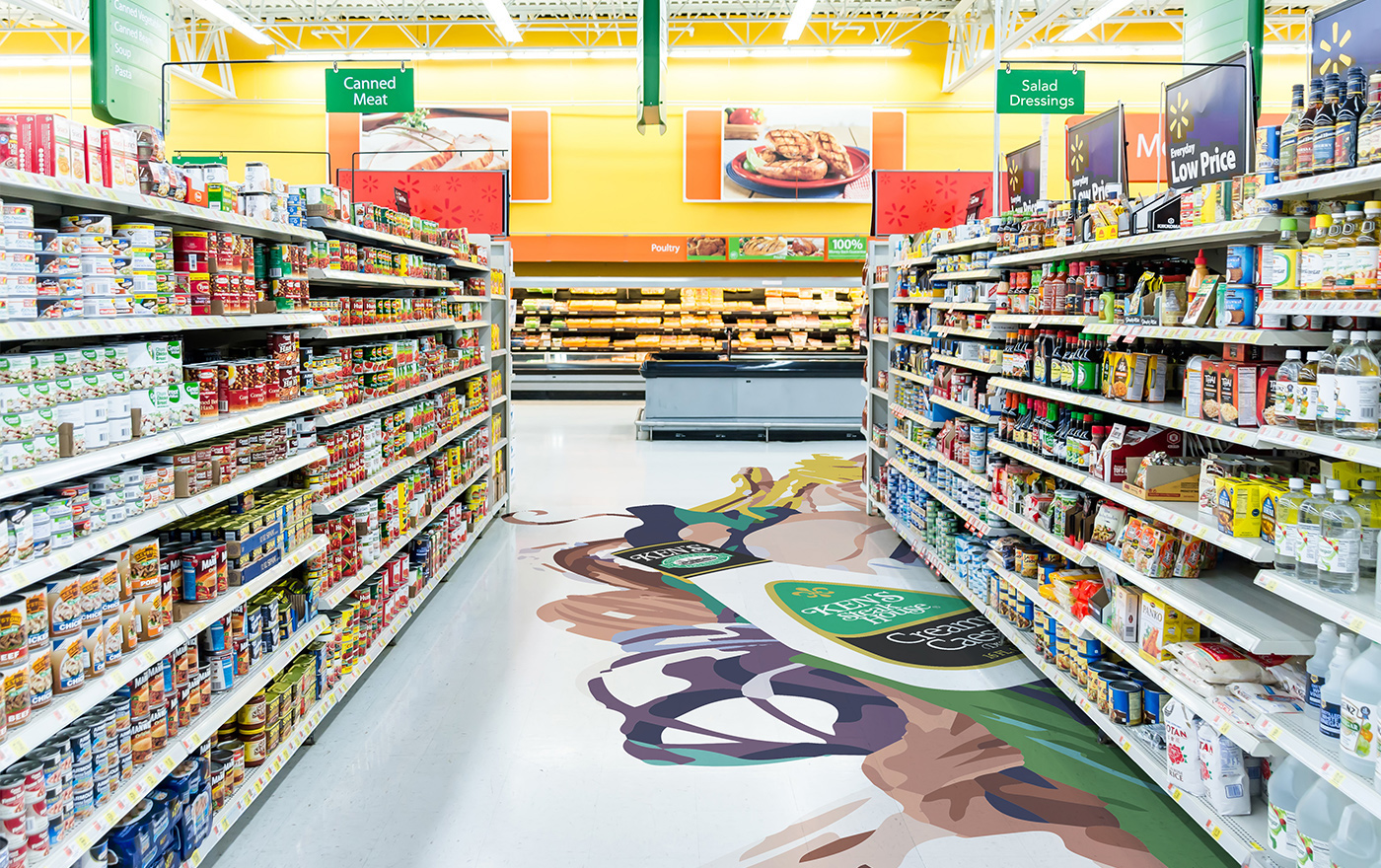 Expanded In-Store Signage 
Instead of just promoting Ken's products in the salad dressing aisle, our team proposes to place advertising materials in the produce section, the spice aisle – and any other nontraditional place in the store synonymous with flavor.