As in-house Creative Director for Casella I assembled a small team of designers, developers, writers and independent resources. Together, we created a campaign platform for Casella's business model and a brand for their unique Zero-Sort Recycling service. In addition, we assisted many communities, colleges and corporate clients in developing their own sustainability campaigns.
Putting Waste to Work
Casella's corporate culture does more than just talk about the well-being of our planet or rely on the over-used labels like "green," or "environmentally friendly." In collaboration with Casella & Boat House we developed a Putting Waste to Work™ campaign to feature everyday people who have rolled up their sleeves to make a sustainable difference where they live and work.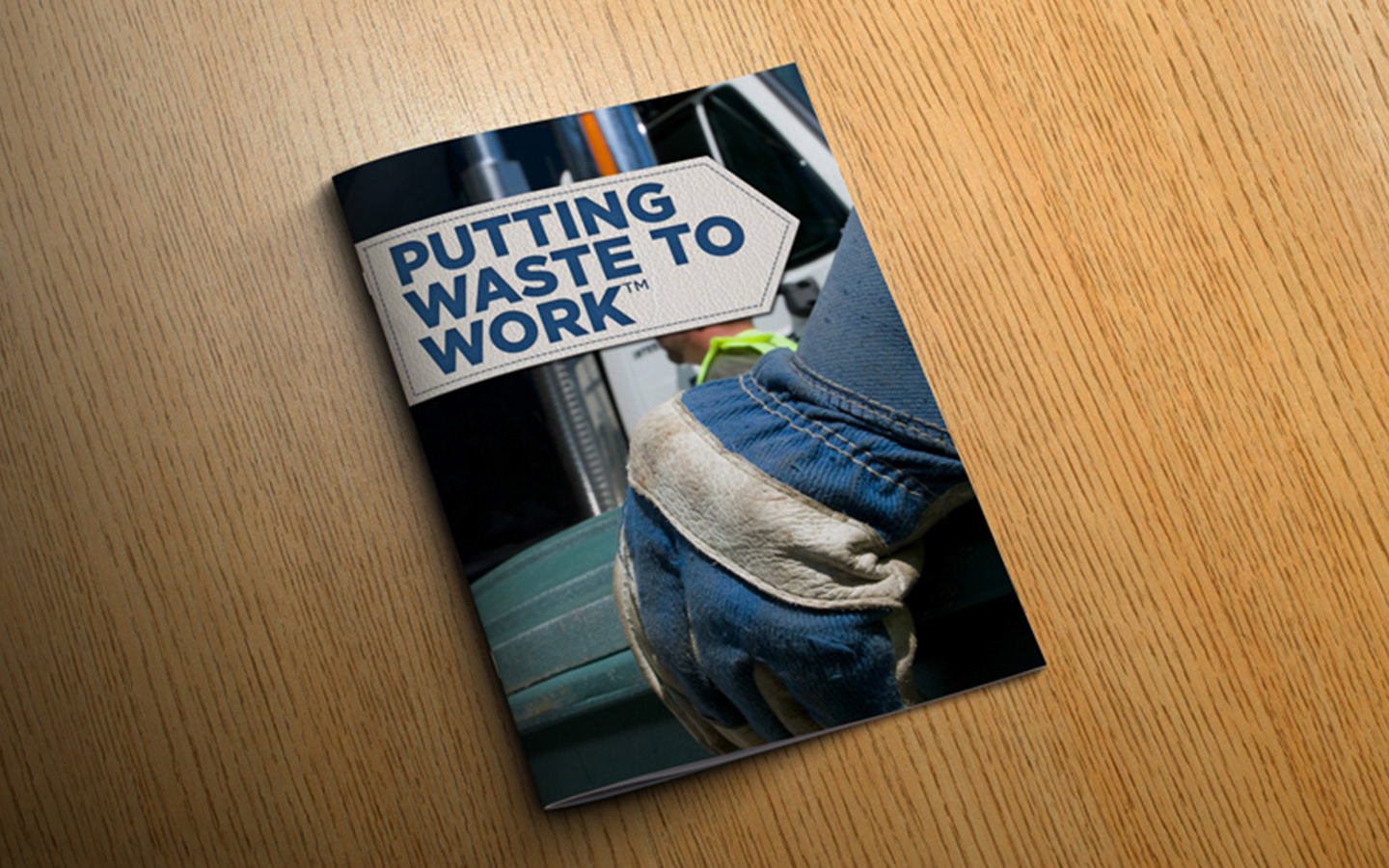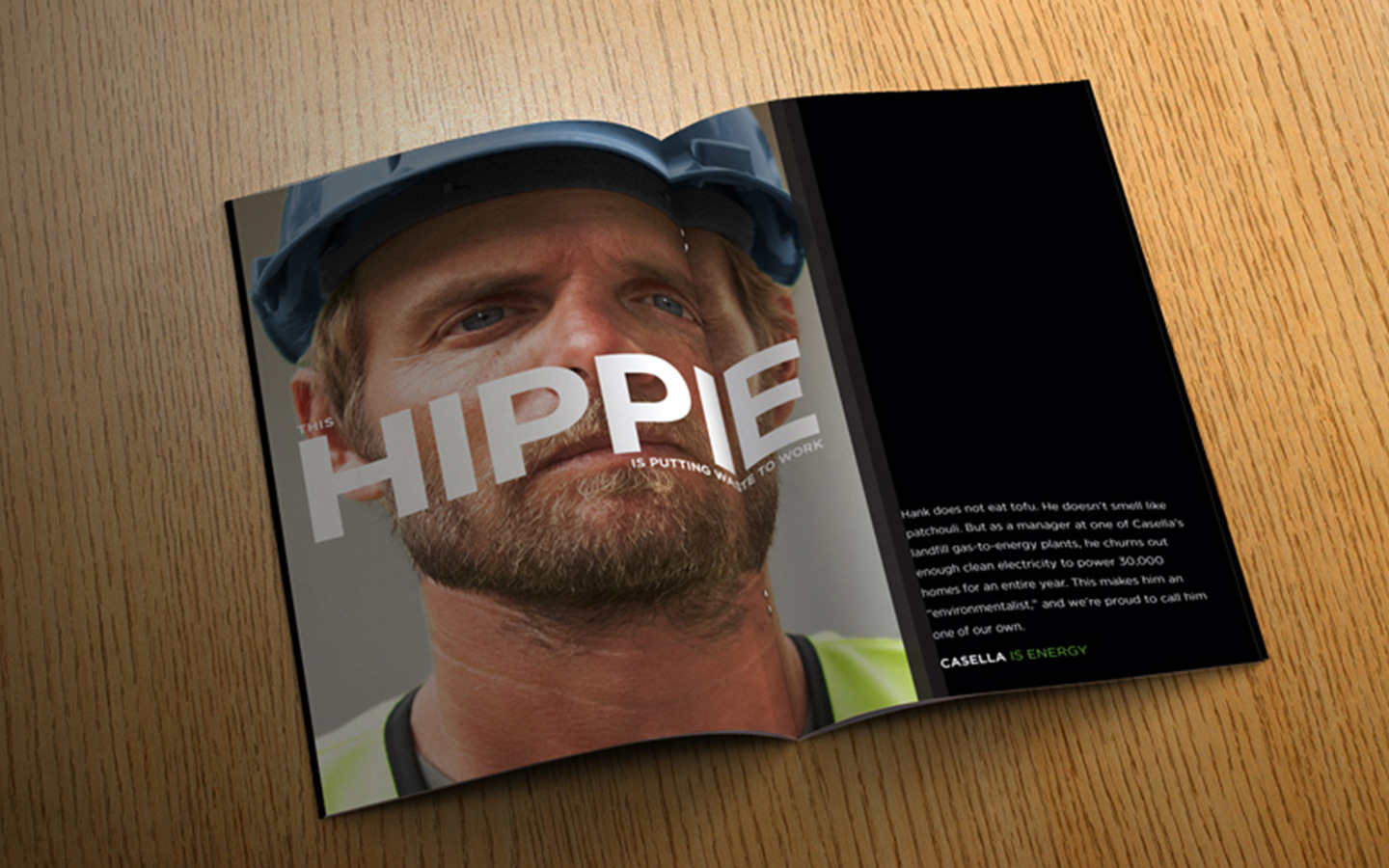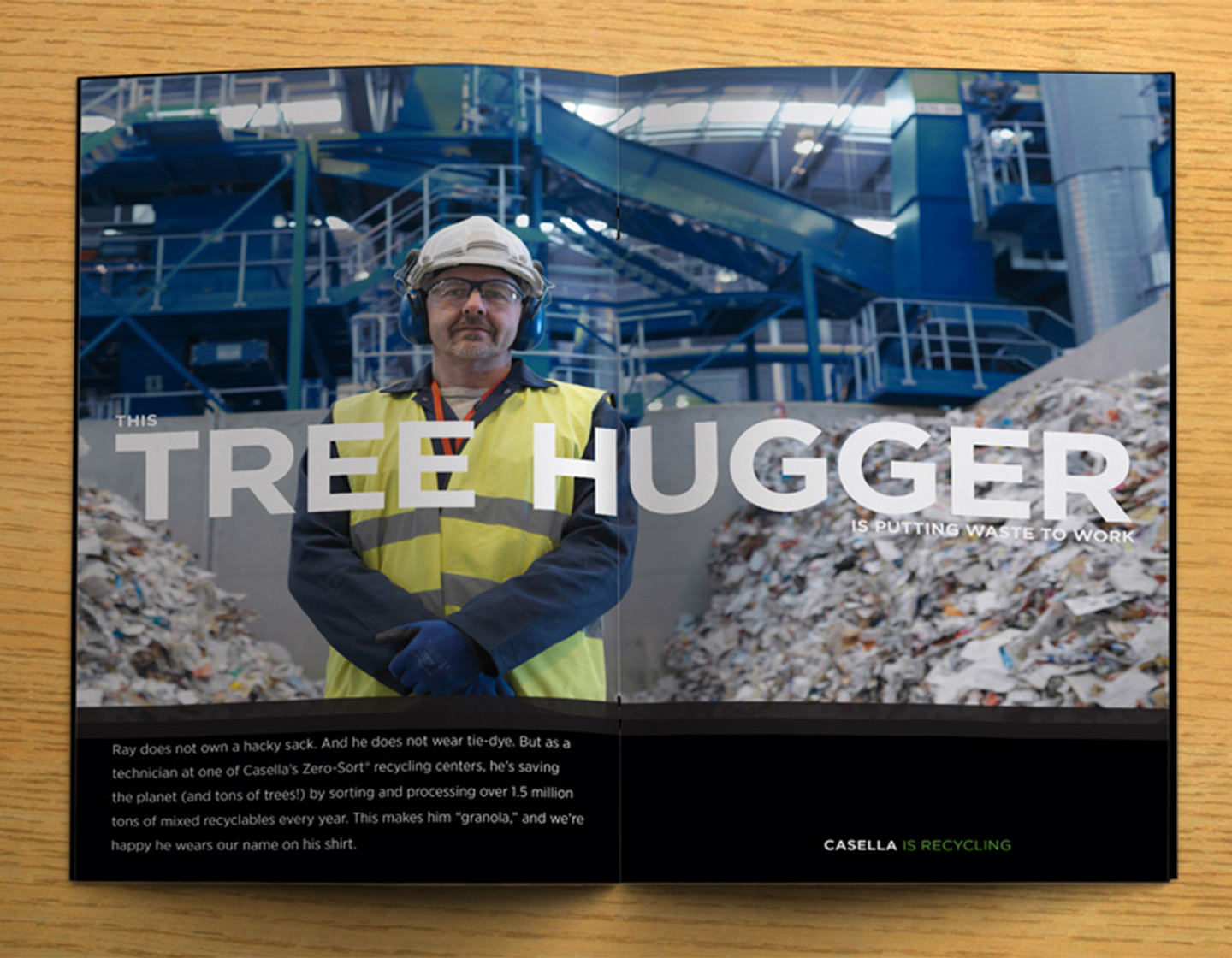 Zero-Sort Recycling Branding
To help Casella's single stream recycling service stand out from the competition, our team developed the Zero-Sort Recycling brand. Our approach was to pull back the curtain on the recycling process and showcase the technology and people who make the Zero-Sort system work.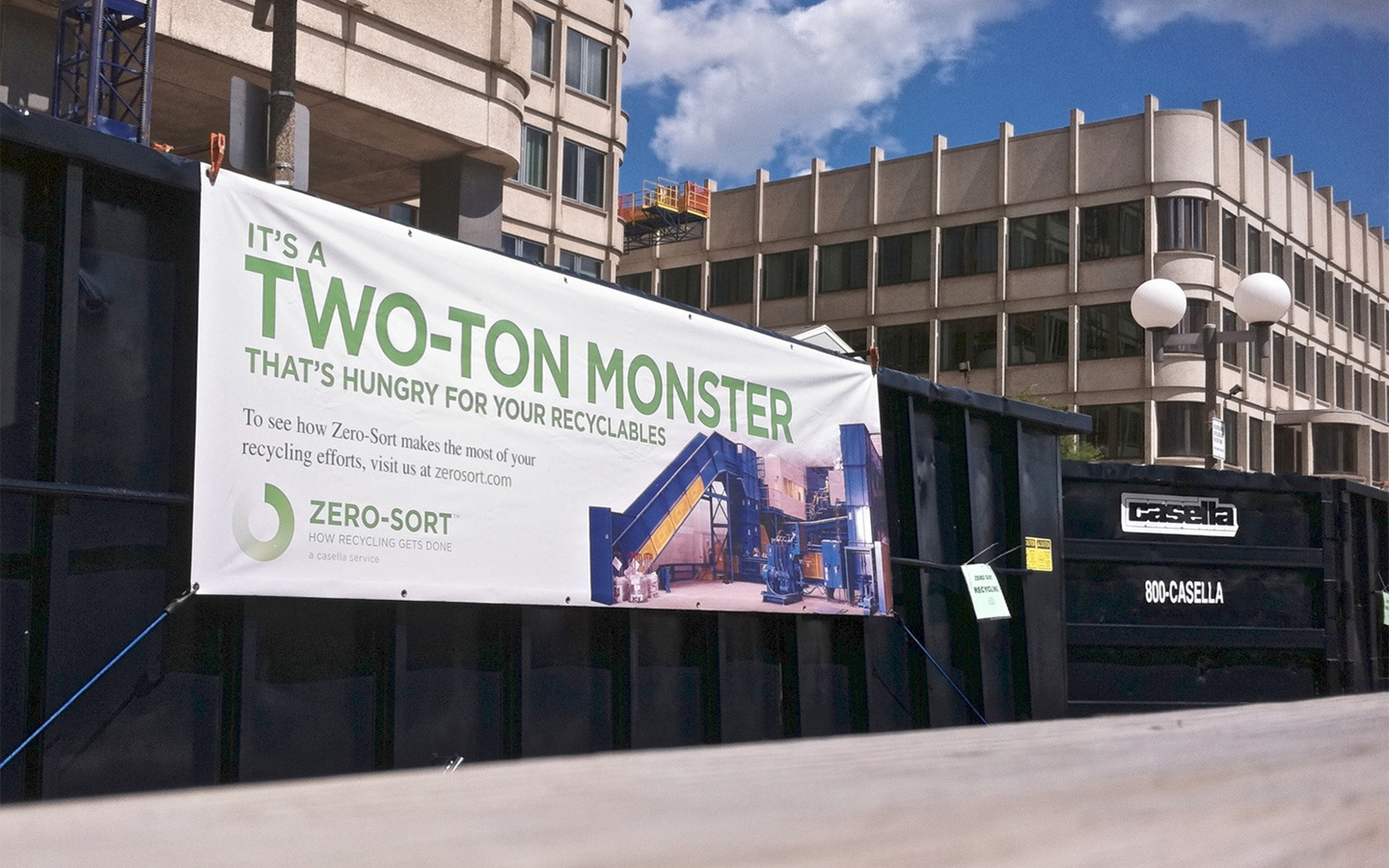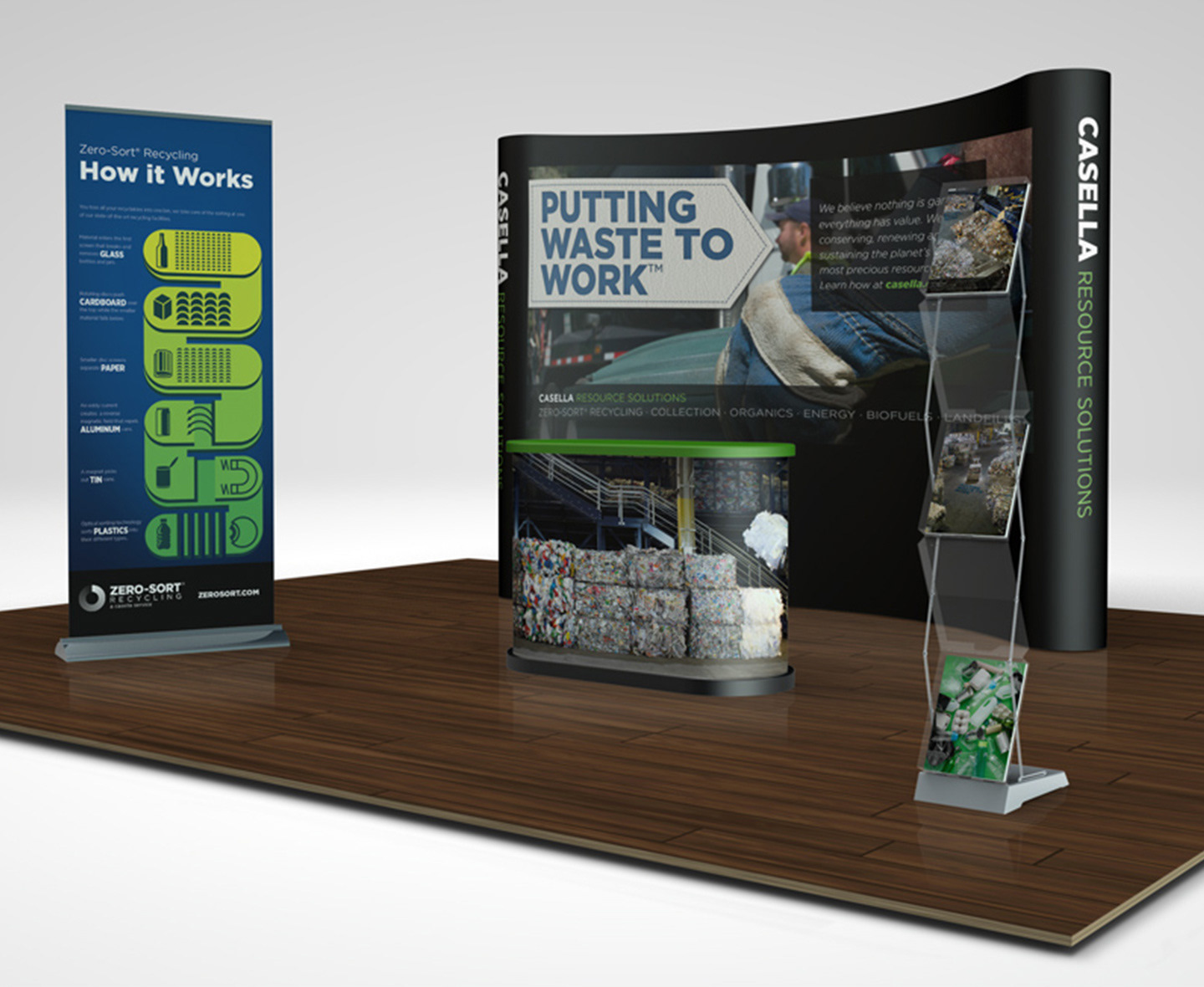 Sales Collateral, Direct Marketing & Online Tools
In addition to branding campaigns. Our team supported 32 sales regions with customized sales resources for their markets.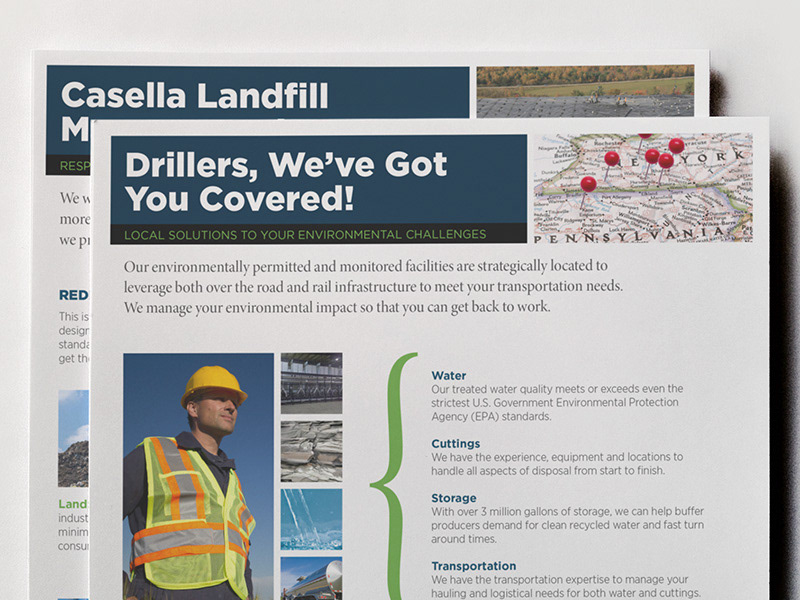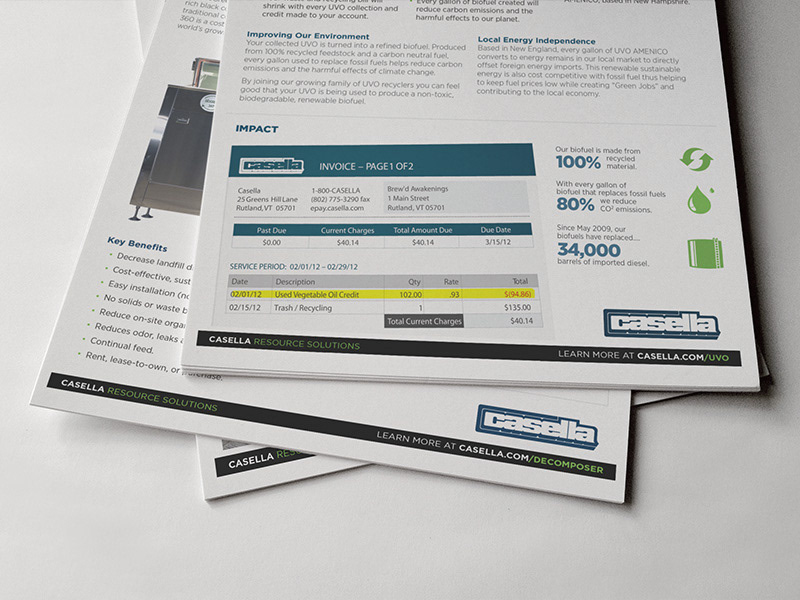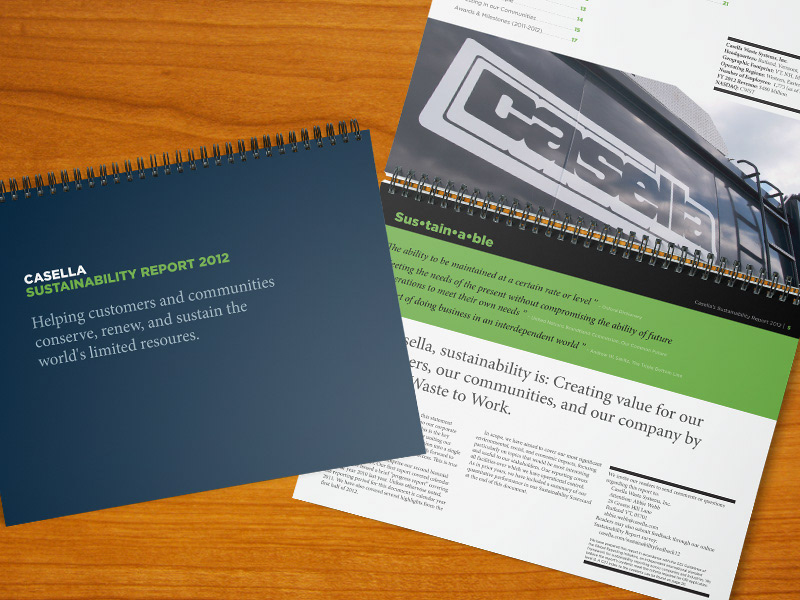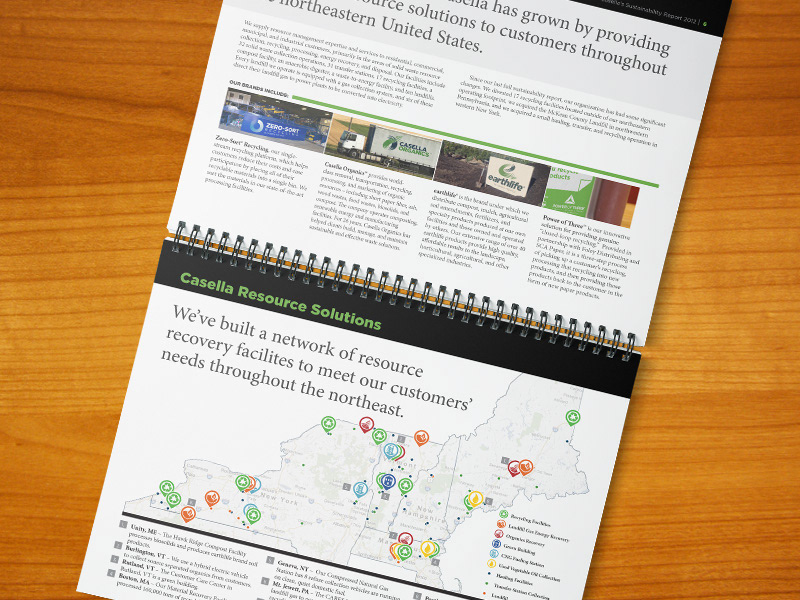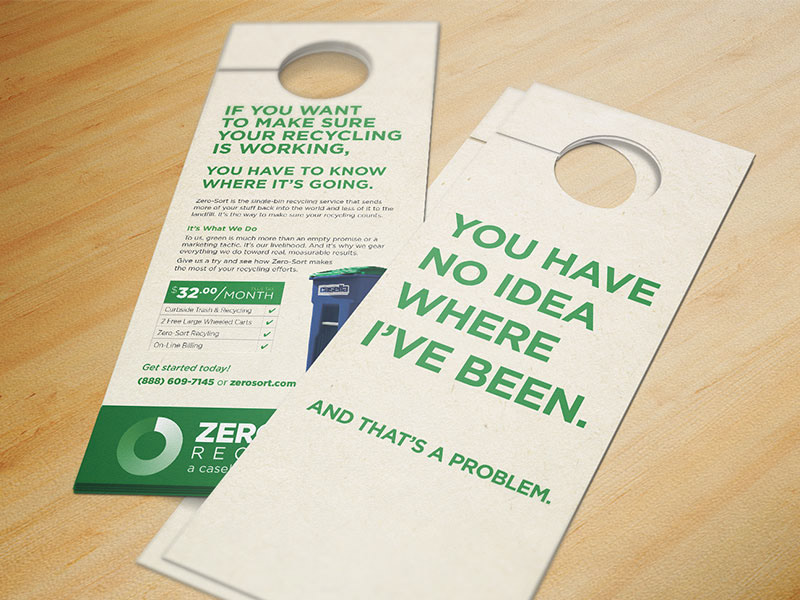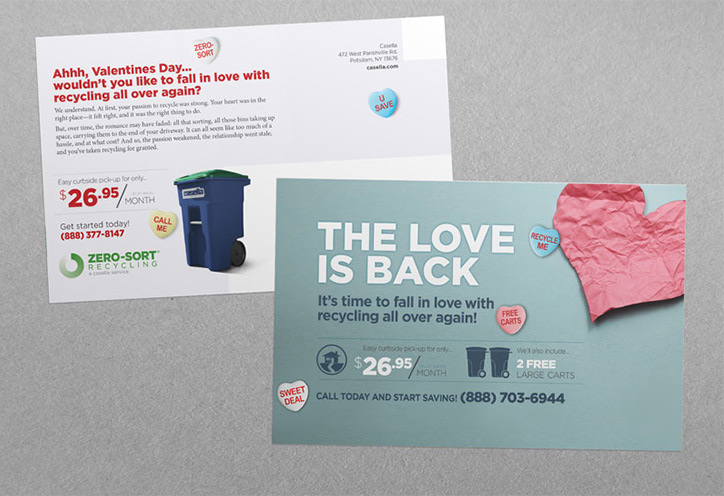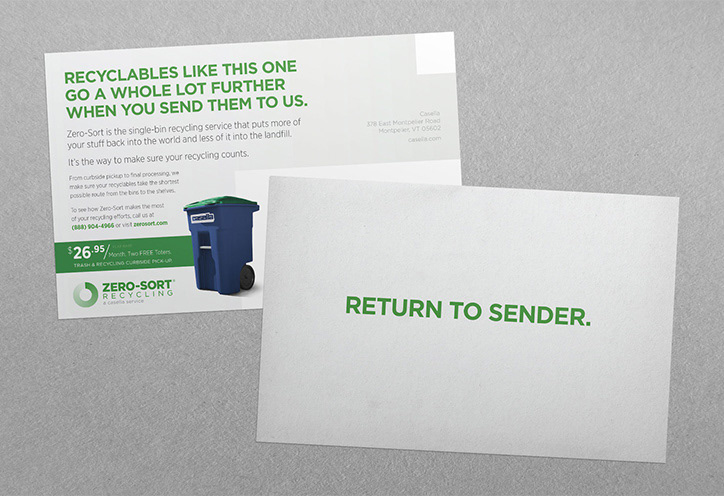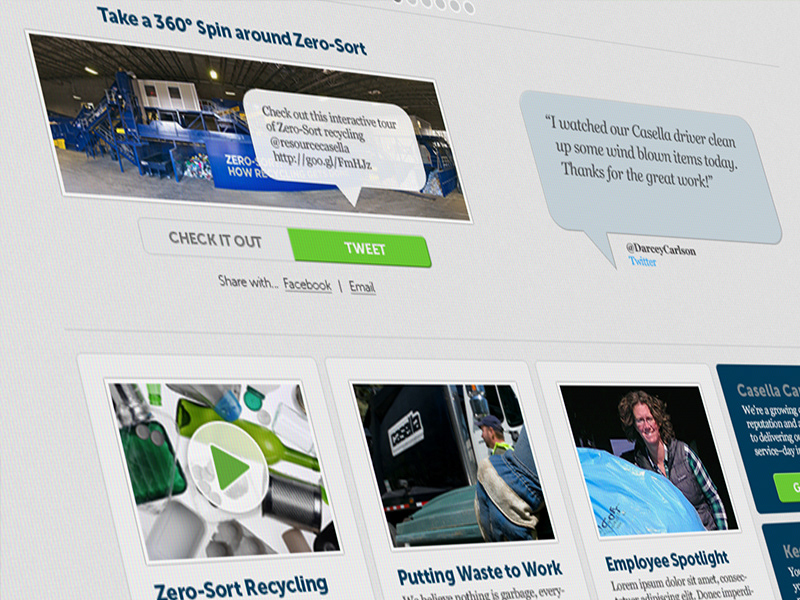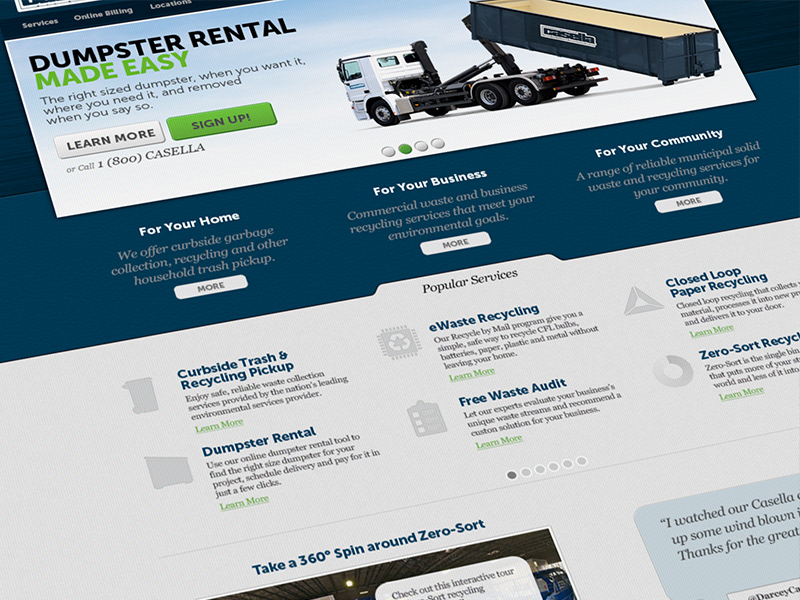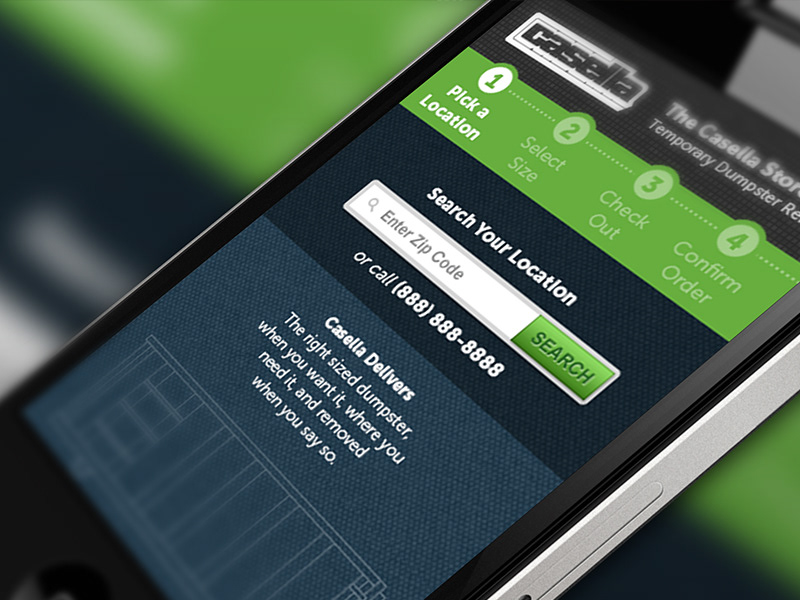 Working as a mini-agency
One of the highlights of my duties at Casella was the opportunity to visit local businesses, communities and schools and help them with their sustainability campaigns.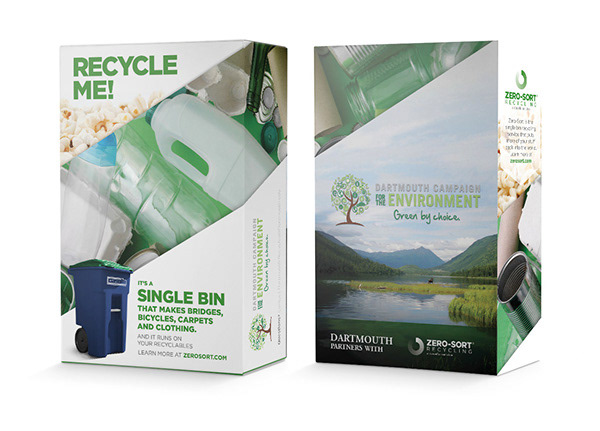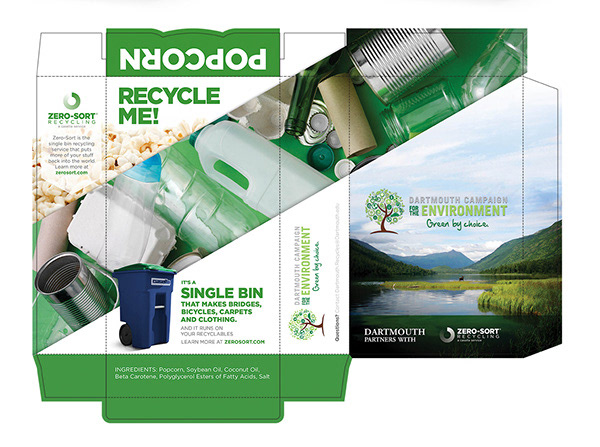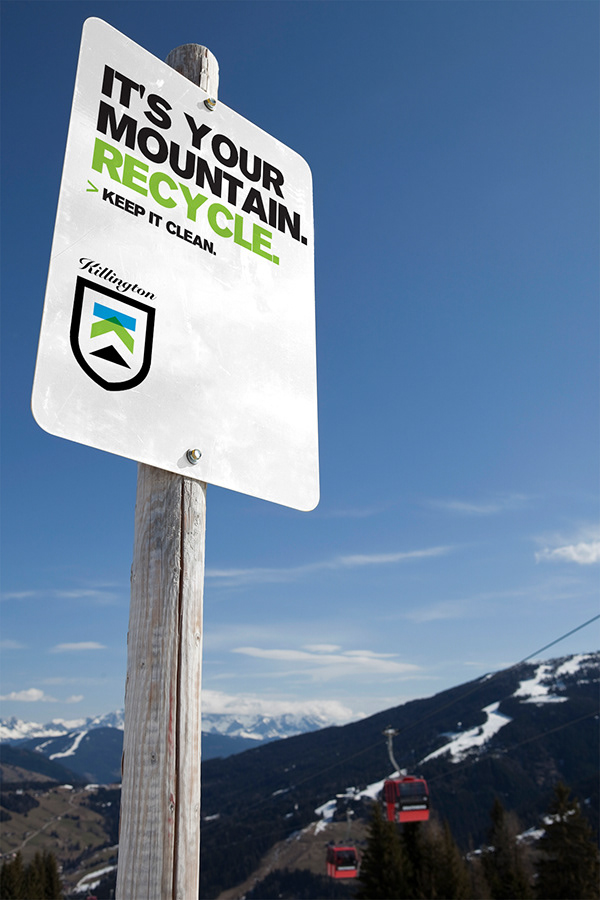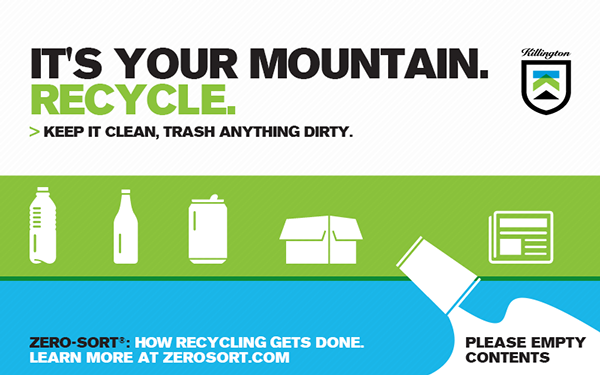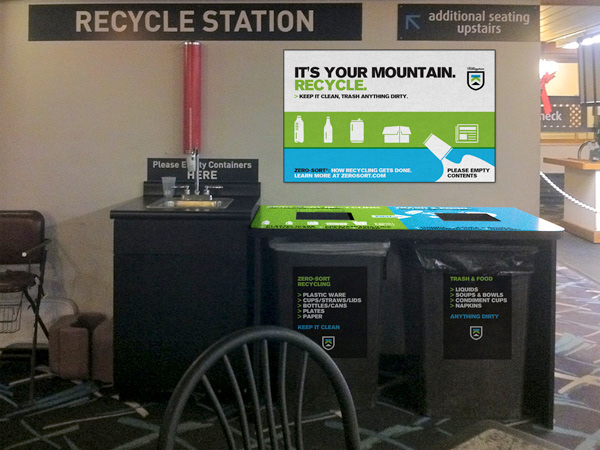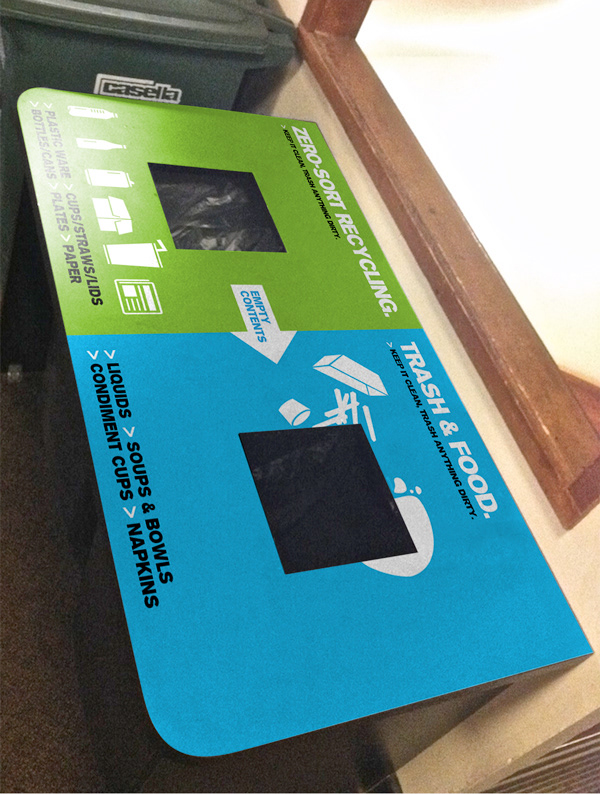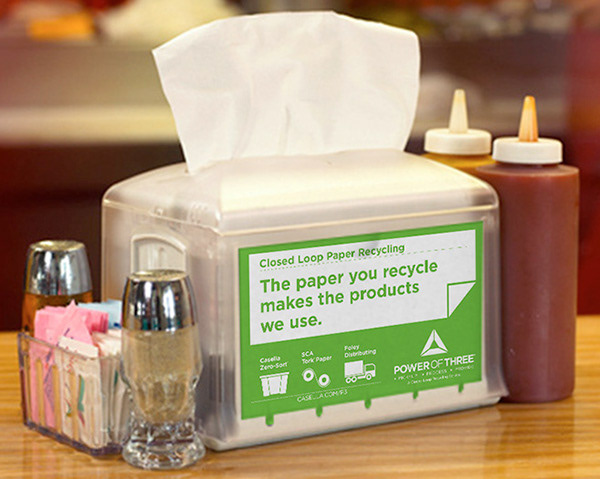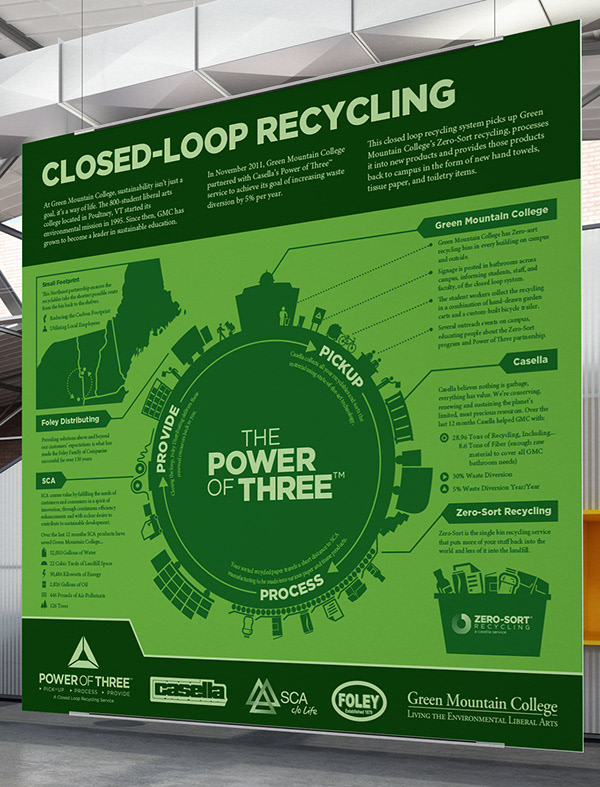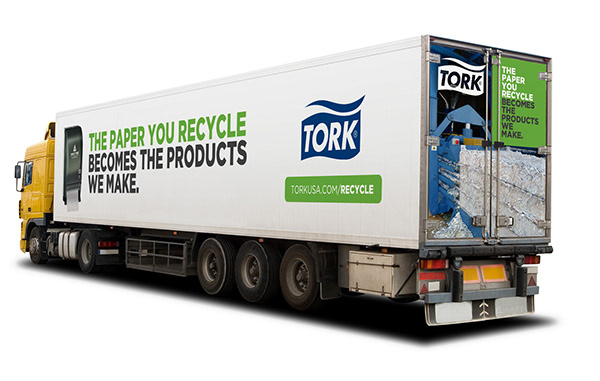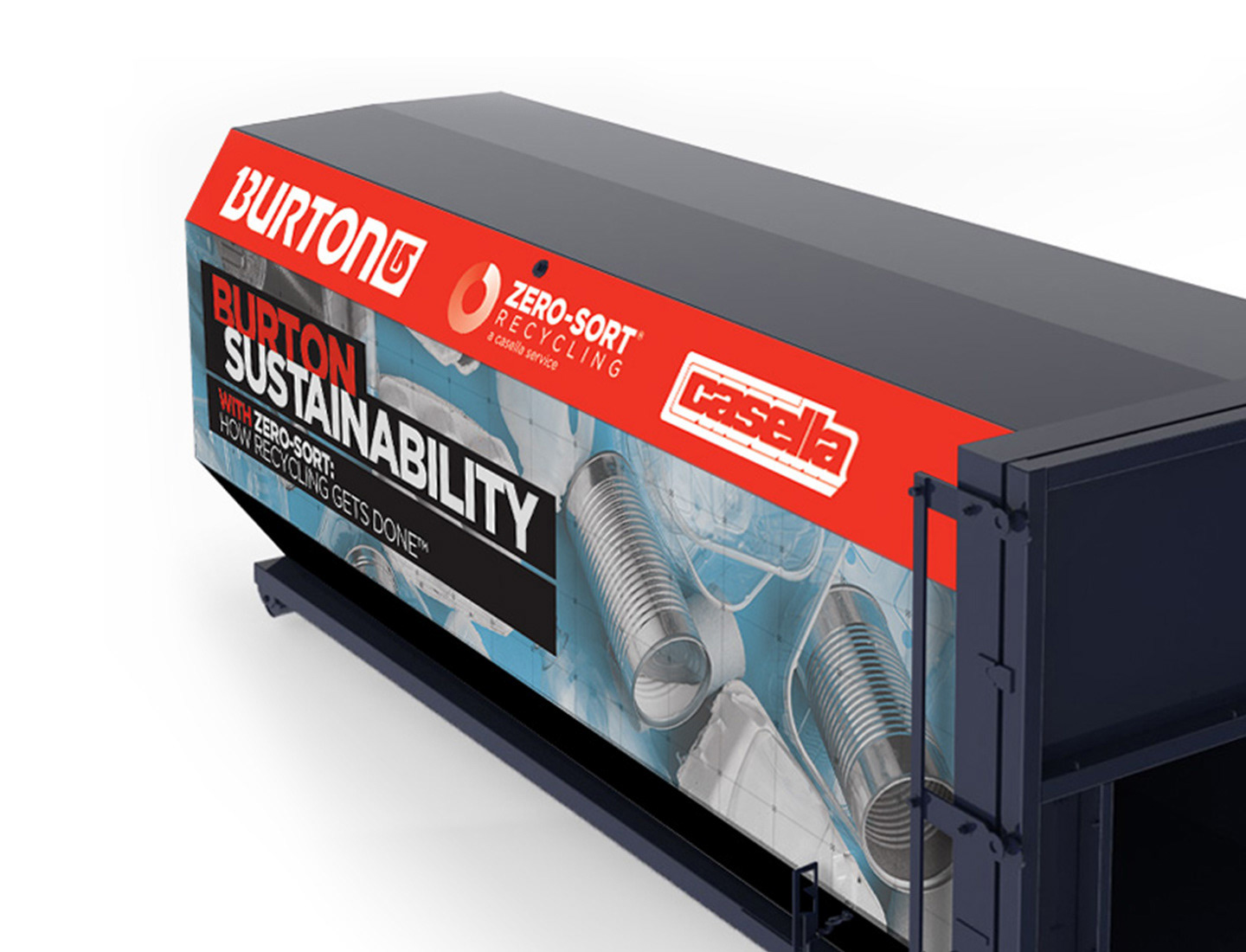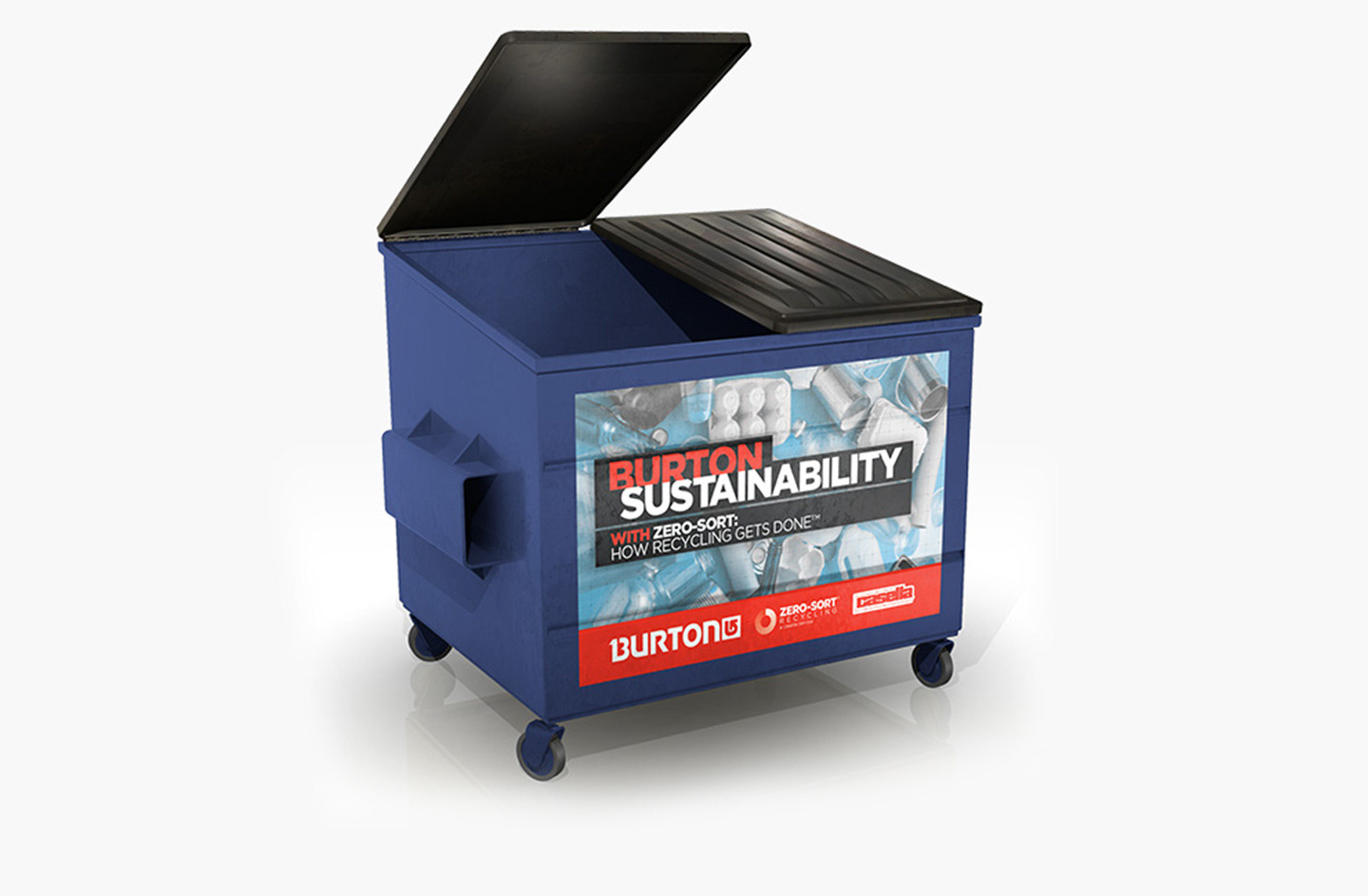 Sponsorship Posters
These sponsorship projects were always a fun opportunity to explore design techniques.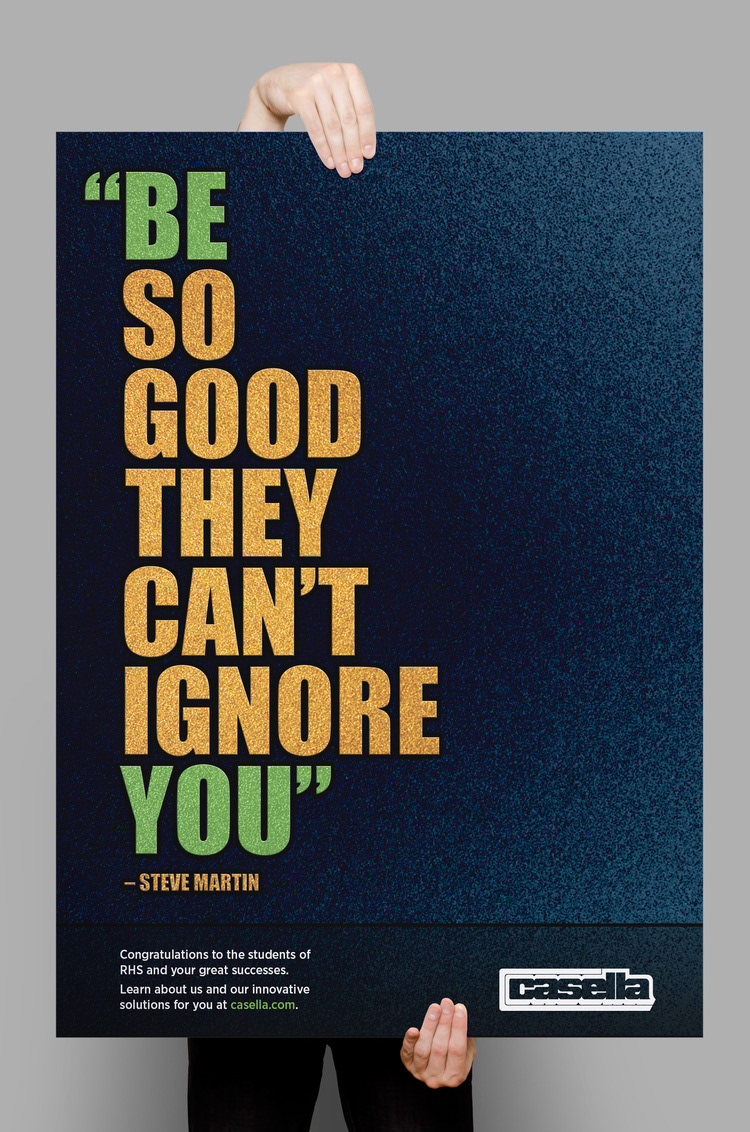 Casella Organcis Website
Casella Organics has a diverse collection of products, services and customers. Our team built a website that makes it easy for people to self-identify their needs, while unobtrusively finding access to the full resource management story.